The Ministry of Defence (MOD) is a cornerstone institution tasked with safeguarding a nation's security, both at home and abroad. It plays a vital role in ensuring the safety and sovereignty of a country. One way to actively contribute to national security is by pursuing a career in MOD jobs. In this comprehensive guide, we will delve into the various facets of MOD jobs, including their significance, types, recruitment process, and the role of sub-inspectors. Additionally, we will cover essential information such as MOD result, MOD roll no slip, and how to apply for Ministry of Defence Jobs online.
Significance of Ministry of Defence Jobs
MOD jobs are instrumental in upholding a nation's defense and security infrastructure. These positions are crucial for maintaining peace, responding to security threats, and ensuring the readiness of the armed forces. Individuals who choose a career in MOD contribute directly to the national defense strategy and the protection of their fellow citizens.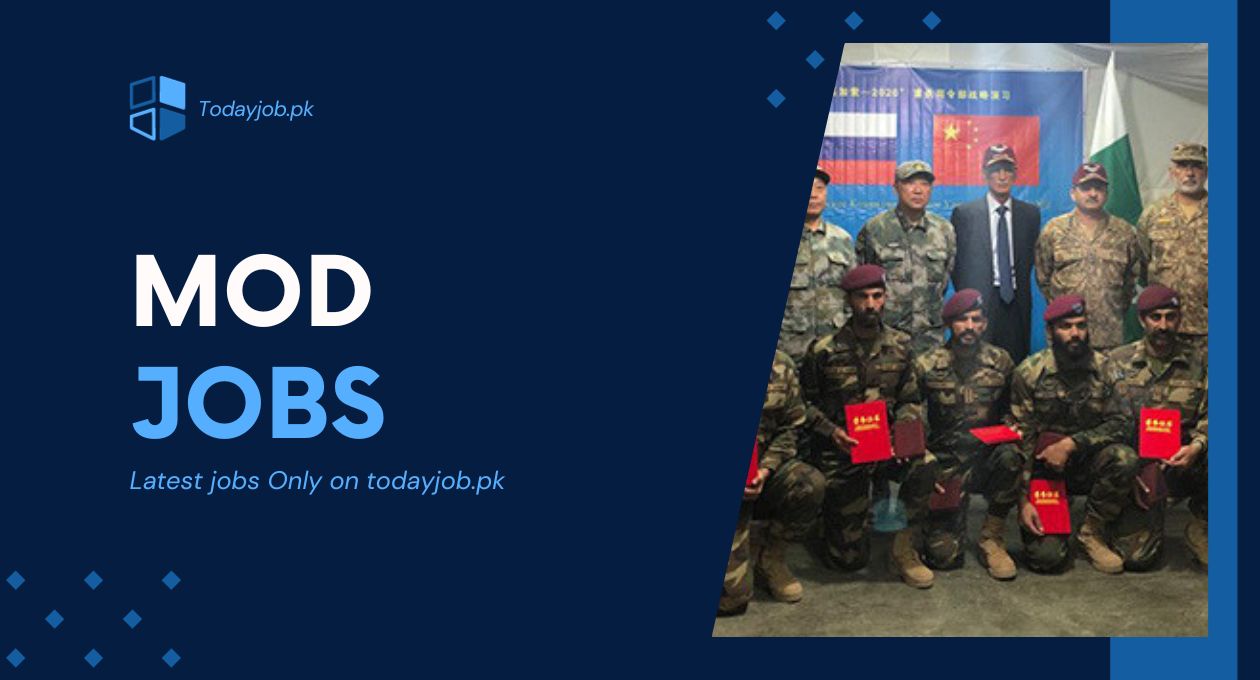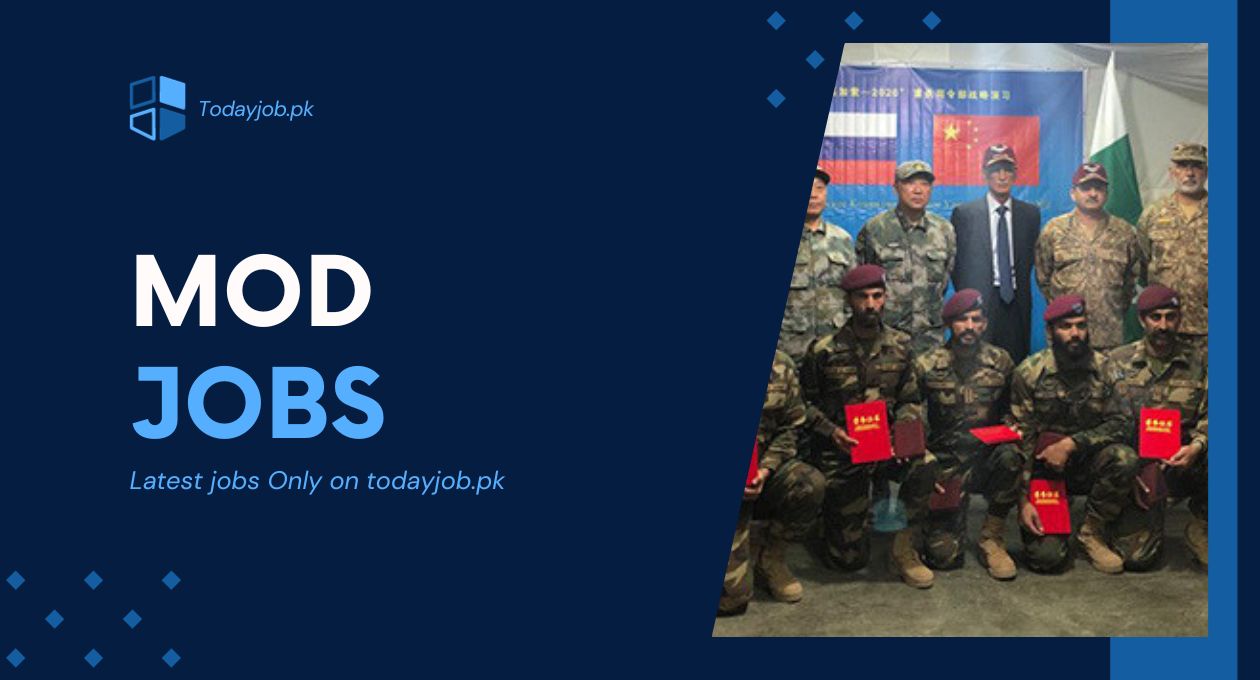 Types of Ministry of Defence Jobs
1. Armed Forces: MOD offers various positions within the Army, Navy, and Air Force. These roles range from soldiers and pilots to engineers and medical officers. They form the backbone of the country's defense forces.
2. Civilian Personnel: The MOD employs civilians in numerous administrative, technical, and support roles, playing a pivotal role in the day-to-day operations of the organization.
3. Defence Research and Development: Individuals with scientific or engineering backgrounds can contribute to the development of cutting-edge technologies and equipment for the armed forces.
4. Intelligence and Security: Ministry of Defence Jobs in this sector involve gathering and analyzing intelligence data, protecting classified information, and ensuring national security.
5. Logistics and Supply Chain: Positions in logistics are responsible for procurement, distribution, and maintenance of essential supplies and equipment for the armed forces.
6. Legal and Policy Roles: Legal advisors, lawyers, and policy analysts shape defense policy and ensure its compliance with international laws.
| | |
| --- | --- |
| Updated On | 23rd September 2023 |
| Job Type | Full Time |
| Organization | Ministry of Defence Production |
| Region | Punjab, Sindh, Gilgit-Baltistan, Balochistan, KPK, AJK |
| Sector | Government |
| Cities | All Pakistan |
| Vacancies | Multiple |
| Salary Package | PKR, 25,000 – 35,000.est |
| Last Date | 24th September 2023 |
How to apply : National Highway and Motorway Police
Recruitment Process
Securing a Ministry of Defence Jobs involves a well-defined process:
1. Education and Qualifications: Start by researching the educational qualifications required for the specific job you're interested in. Ensure you meet these prerequisites.
2. Job Search: Keep a close watch on Ministry of Defence Jobs openings through official channels, websites, and job boards. Tailor your resume and cover letter to match the specific position.
3. Application: Submit your application following the guidelines provided in the job posting. This may involve online applications through platforms like njp.gov.pk.
4. Tests and Interviews: Prepare for written tests, physical assessments, and interviews, depending on the role you're applying for. Showcase your knowledge, skills, and dedication.
5. Security Clearance: Due to the sensitive nature of MOD work, many positions require security clearances. Be prepared to undergo a thorough background check.
6. Networking: Join professional organizations and attend defense-related events to connect with professionals already working in the Ministry of Defence . Their insights and connections can be invaluable.
| Name of Post | Qualifications & Eligibility |
| --- | --- |
| Assistants | Bachelor's Degree |
| LDC Clerks | Matriculation |
| Driver | Matriculation with a valid driving license |
| Naib Qasid | Primary Education |
| Other | Qualifications may vary depending on the specific role |
How to apply: FIA latest jobs
How to Apply for Defence Ministry Jobs?
ONLINE APPLICATION FORMS and online application fee deposit slips are available on website: www.recruitments.com.pk.
Hard copy submission of Application Forms is "Not Required".
Deposit Slips will be generated through website till 1400 Hours of Last Date of Apply.
To avoid inconvenience/rush, candidates are advised for early submission of application fee.
To apply for more posts, extra fee will be payable and so on.
Test/ result intimation slips shall not be sent through postal / courier services. CANDIDATES ARE ADVISED TO visit website (www.recruitments.com.pk) on alternate/daily basis and KEEP THEIR CELL NUMBERS OPERATIONAL, for tests/results intimations Furnishing correct personal details, sending documents whenever required) and adherence to the timelines is sole responsibility of candidates.
All these aspects are part of eligibility determination and reflect upon seriousness and competence of candidates. For any query, contact Phone No. 051-8905000.
Last Date to Apply: 11 August 2023
MOD Result and Roll No Slip
MOD Result:
The MOD result is the outcome of the selection process for a particular job vacancy within the Ministry of Defence. It is a comprehensive record of the assessment and evaluation of candidates who have applied for a specific position.
MOD Roll No Slip:
The MOD roll no slip is a critical document issued to candidates who have successfully applied for a Ministry of Defence job. Here's what you should know about the MOD roll no slip:
Identification: The roll no slip serves as an identification document for candidates. It contains essential information, including the candidate's name, photograph, application number, exam center details, and exam date and time.
Access to Examination: Candidates are required to carry their MOD roll no slip to the examination center on the specified date. Without this document, they may not be allowed to take the exam.
Security: The roll no slip is an important security measure to prevent impersonation and ensure that only eligible candidates take the examination.
Download: In many cases, candidates can download their MOD roll no slip from the official Ministry of Defence website. It's crucial to check the official website regularly to access and print this document.
After successfully completing the application and assessment stages, candidates can expect to receive a roll no slip, which is essential for participating in written tests or interviews. Additionally, candidates eagerly await the MOD result to determine the outcome of their application. Both the roll no slip and the result are typically communicated through official channels.
Sub-Inspectors in MOD
Sub-inspectors play a critical role in the Ministry of Defence, especially in the maintenance of law and order within defense facilities. They are responsible for overseeing security, conducting investigations, and ensuring the safety of personnel and assets.
How to apply : Wapda Jobs 2023
Conclusion
MOD jobs offer an unparalleled opportunity to serve one's country and actively participate in safeguarding national security. Whether you aspire to join the armed forces, work in civilian roles, or contribute to defense research and policy, a career in the Ministry of Defence can be both rewarding and impactful. Stay informed about job openings, prepare thoroughly, and be ready to uphold the values of your nation by joining the ranks of the Ministry of Defence.
Visit Our Site For More Jobs: Click Now