Police jobs are among the most sought-after careers worldwide, offering individuals a chance to serve their communities, maintain law and order, and protect citizens. In 2023, the Punjab Police is actively recruiting new officers to join their ranks.
This article explores the opportunities available, the process of applying for police jobs online, and the essential information you need to know if you're interested in becoming a part of the Punjab Police.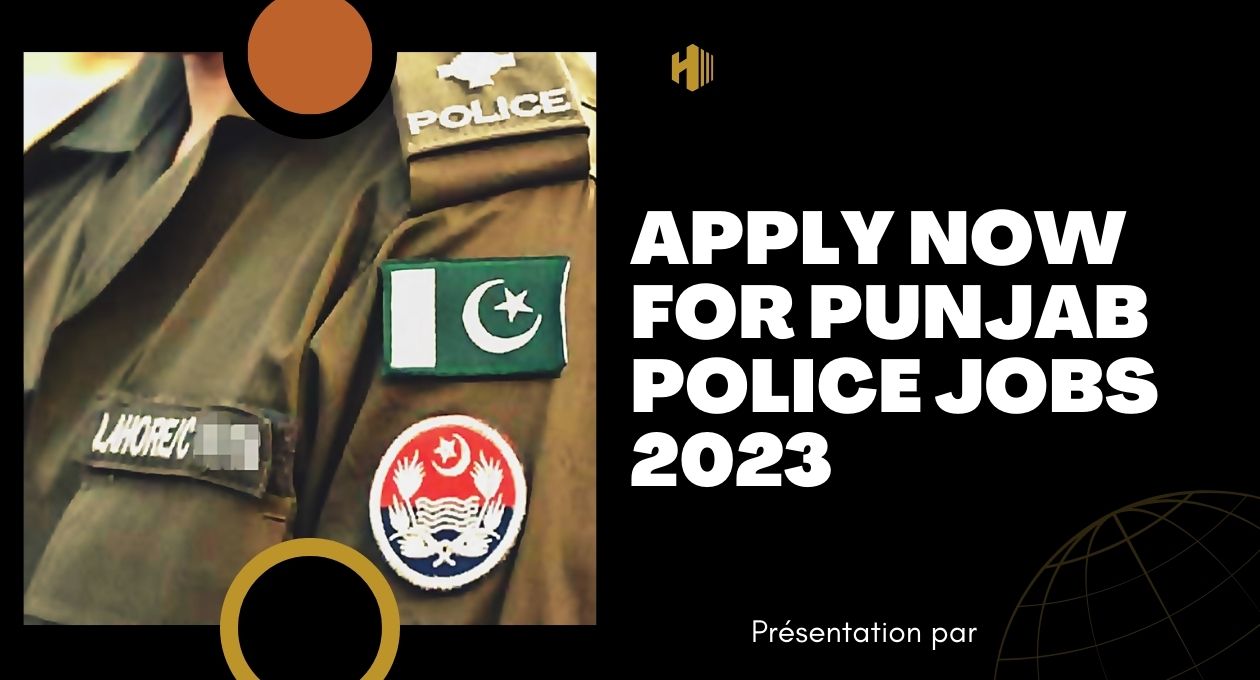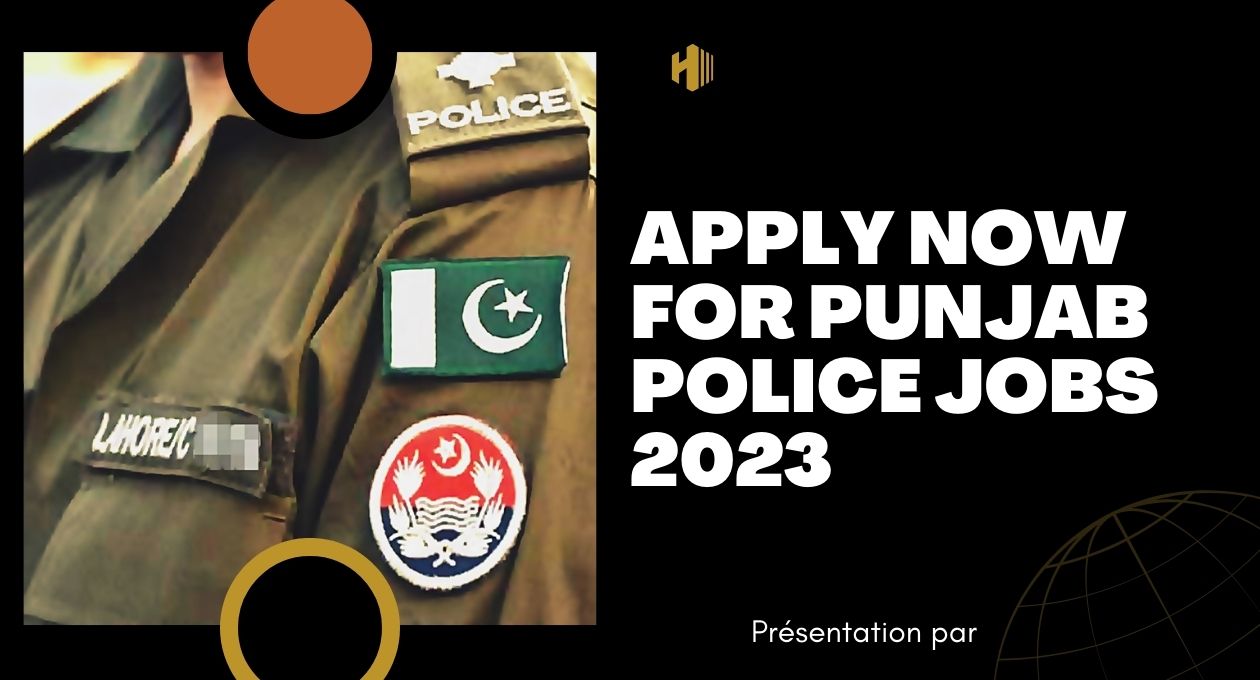 Apply Now For Punjab Police Jobs 2023
| # | TITLE | DETAILS |
| --- | --- | --- |
| 1 | Jobs Location | Punjab |
| 2 | Organization | Punjab Police |
| 3 | Posts | SSA & PSA |
| 4 | Published Date | 11th August 2023 |
| 5 | Last Date to Apply | 28th October 2023 |
| 6 | Newspaper Name | Jang |
| 7 | Qualification | Minimum Intermediate in Computer Science (ICS) |
| 8 | Age Limit | 18-25 Years |
| 9 | Total Jobs | 835 |
Latest Airport Jobs
Police Job 2023 Online Apply
In the modern era, applying for police jobs 2023 has become more accessible than ever, thanks to online application platforms. The Punjab Police, like many other law enforcement agencies, has streamlined their recruitment process through online applications. To apply for a police job online, follow these steps:
a. Visit the official Punjab Police website.
b. Navigate to the "Recruitment" or "Career" section, where you can find the current job openings.
c. Click on the job position you are interested in to access the detailed job description, requirements, and the online application form.
d. Fill out the application form with accurate and complete information.
e. Upload the required documents, such as your educational certificates, identification, and any other supporting documents.
f. Pay the application fee, if applicable.
g. Double-check all the provided information for accuracy.
h. Submit your application.
i. Keep a copy of the submitted application for your records.
Join Punjab Police 
Joining the Punjab Police Jobs 2023 is a prestigious opportunity for those who wish to serve their community and maintain law and order. To become a part of this respected law enforcement agency, you should meet certain eligibility criteria, including age, education, physical fitness, and citizenship requirements.
Punjab Police offers various job positions, including constables, sub-inspectors, and officers in specialized units. The recruitment process typically involves a written exam, physical fitness tests, interviews, and a thorough background check.
To apply for a police job in the Punjab province of Pakistan, you must meet the following eligibility criteria:
You must be a Pakistani citizen.
You must be at least 18 years old.
You must have passed your matriculation exams from a recognized board.
You must be in good physical shape and have clear vision.
Punjab Police Vacancies 
The Punjab Police regularly announces job vacancies for a range of positions to ensure the effective functioning of the law enforcement agency. These vacancies can encompass a wide array of roles, from constables patrolling the streets to officers investigating complex criminal cases.
Job openings in the Punjab Police jobs 2023 may require different qualifications and experience levels, so it's essential to review each vacancy announcement carefully to determine the best fit for your skills and aspirations.
If you are interested in a career in law enforcement, there are a number of police jobs that you can apply for. Some of the most common police jobs include:
Police Constable
Sub-Inspector
Inspector
Deputy Superintendent of Police
Superintendent of Police
Assistant Superintendent of Police
 APPLY HERE Private Jobs in Islamabad 
Police Jobs 2021 and Police Jobs 2022 Online Apply
While we are discussing police jobs 2023, it's worth noting that opportunities may have been available in previous years, such as 2021 and 2022. In many cases, these announcements serve as a testament to the continuity of recruitment by the Punjab Police.
If you missed out on job opportunities in those years, it's possible that you can still apply for the 2023 openings by following the process outlined above.
Punjab Police Gov PK Jobs 
To keep up to date with the latest Punjab Police job openings, you can regularly check the official Punjab Police website (punjabpolice.gov.pk). This website is the primary source for all information related to job announcements, application procedures, and updates on the recruitment process.
Police jobs in the Punjab province of Pakistan offer a number of benefits, including:
Competitive salary and benefits package

Professional training and development opportunities

Opportunities for career advancement

A chance to serve your community and make a difference
How to apply: FIA latest jobs
Conclusion
Becoming a part of the Punjab Police jobs 2023 offers an excellent opportunity for those who are passionate about law enforcement and community service. The process of applying for police jobs online has simplified access to these career options, making it easier for eligible candidates to join the force.
Before applying, make sure to thoroughly review the eligibility criteria for the specific job position you are interested in. Stay updated on the latest job vacancies by visiting the official Punjab Police website and keep an eye on announcements for 2023 job openings.
Joining the Punjab Police is not just a career choice; it's a commitment to upholding the law, ensuring public safety, and serving the people of Punjab with dedication and integrity. If you meet the requirements and share the values of the Punjab Police, don't miss this opportunity to contribute to the betterment of your community and society as a whole.