HEC JOBS: Higher Education Commission Apply Online 2023: The latest job opportunity was announced by the Higher Education Commission (HEC) on October 16th, 2023. This HEC Jobs Advertisement has been collected from the Daily Nawaiwaqt and Jang Newspapers.
HEC (Higher Education Commission) is looking for qualified, caliber, brave, experienced, and adroit individuals. Candidates can apply for the following positions: Site Engineer(pps-07), Accountant(pps-06), Sub Engineer(pps-06), Attendant(pps-02), driver, Security Guard, Project Director(pps-09) Project Manager(pps-09) .
These jobs are open to candidates from Punjab, Sindh, KPK, Gilgit Baltistan/FATA, and Baluchistan. Candidates have to submit their applications for these positions before the last date of 13th November 2023.
Latest Airport Jobs
More detailed guidance on the application procedure is given below:
Important Points of HEC JOBS:
| | |
| --- | --- |
| Updated On | 16 November 2023 |
| Organization | HEC |
| Total jobs | 300+ |
| Job Type  | Full Time` |
| City  | All over Pakistan |
| Salary Package | 30000–60000 |
| Vacancies | Multiple |
| Last Date | 13 November 2023 |
Terms and Conditions of Employment at HEC (Higher Education Commission);
1. Employment Period:
All appointments with the Higher Education Commission are based on a specified term, typically determined by the post position and may be renewable based on performance and organizational requirements.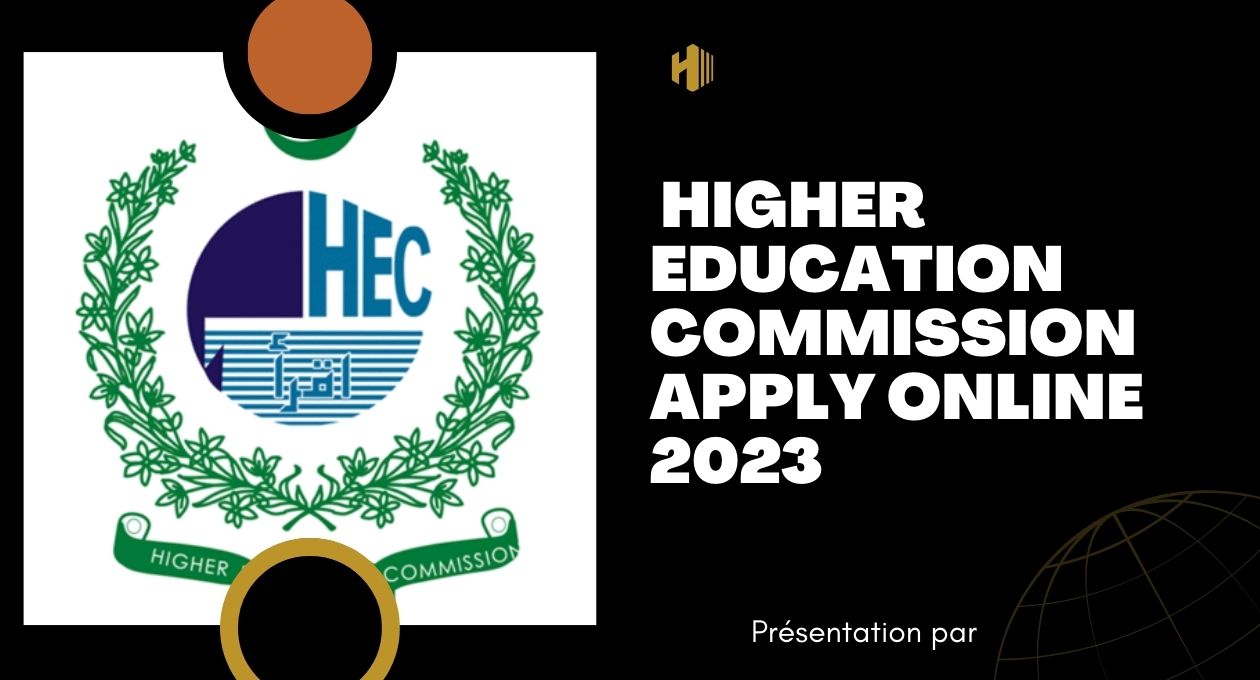 2. Compensation:
Employees shall receive competitive compensation packages, including salary, benefits, and allowances, in accordance with their job position, qualifications, and experience.
How to apply: FIA latest jobs
3. Working Hours:
Work hours will conform to the standard office schedule, subject to variation based on the position's requirements. Overtime may be required, and compensation will be provided as per higher HEC policies.
4. Leave:
Employees are entitled to annual leave, sick leave, and normal holidays as per the HEC's leave policy. Leave entitlements are subject to approval and availability.
5. Code of Conduct:
Employees must adhere to the HEC's code of conduct, maintaining a high level of professionalism, integrity, and ethics. Violations may result in disciplinary action.
6. Termination:
Employment may be terminated by the HEC or the employee with notice as per the terms outlined in the employment contract or in accordance with applicable labour laws.
7. Confidentiality:
Employees are expected to maintain strict confidentiality regarding HEC's sensitive information, data, and intellectual property.
8. Performance Appraisal:
Regular performance evaluations will be conducted to assess an employee's performance, with opportunities for career development and growth.
9. Grievance Resolution:
The HEC has a grievance resolution mechanism to address any concerns or disputes that may arise during employment.
Jobs in Dubai for Pakistani
10. Compliance:
Employees are required to adhere to all federal and local laws and regulations while working for the HEC.
By accepting employment at the Higher Education Commission, you acknowledge your agreement to abide by these terms and conditions and any other policies or regulations established by the organization.
Position of HEC JOBS
Site Engineer (pps-07)
Accountant (pps-06)
Sub Engineer (pps-06)
Attendant (pps-02)
driver (pps-02)
Security Guard (pps-02)
Project Director(pps-09)
Project Manager(pps-09)
APPLY FOR CANADA JOBS: CLICK HERE
Eligibility Criteria for HEC jobs :
Gender Required

Males and Females are eligible.

Skills Required

Management, Administration

Age limit

Minimum age: 25 Years

Maximum age: 35 Years

Education Required

Matric, Intermediate, Graduation, Masters

Experience Required:

Minimum: 01 Year (EST.)

Maximum: 05 Years (EST.)
Salary Package
Minimum Monthly Salary: 35,000 PKR (EST.)
Maximum Monthly Salary: 55,000 PKR (EST.)
How to Apply for HEC Jobs 2023?
Interested candidates meeting the above criteria should apply for all the positions through the HEC Jobs Online Application Form, Available Here.
Online Application Form
Test Fee of Rs. 1200/- is to be deposited via 1 Link 1 Bill Invoice at participating Banks / Easy paisa / Jazz Cash / ATM / Internet Banking / Mobile Banking / U paisa
HEC Contact Number:
(051 111 11 9432) OR 0334 111 9432
About Higher Education Commission:
The Higher Education Commission (HEC) is a government regulatory authority and funding body dedicated to overseeing and promoting higher education in Pakistan. Established in 2002, the HEC plays a pivotal role in enhancing the quality and accessibility of education within the country. Here are some key aspects of HEC's role and functions:
1.Regulatory Oversight:
HEC regulates higher education institutions, ensuring that they meet specified quality standards. This involves evaluating and accrediting universities, colleges, and degree-awarding institutions.
2.Funding and Development:
HEC allocates funds to universities and research institutions for research projects, faculty development, and infrastructure enhancement. This support has significantly contributed to the growth of research and development in Pakistan.
3.Quality Assurance:
HEC focuses on enhancing the quality of education by developing academic programs, curricula, and standards that are aligned with international best practices. It encourages universities to adopt modern teaching and research methodologies.
4.Scholarships and Student Support:
HEC provides various scholarship programs to support talented students in pursuing higher education both in Pakistan and abroad. These scholarships help in producing a pool of highly qualified professionals.
5.Research and Innovation:
The commission promotes research and innovation through various initiatives, fostering a culture of inquiry and discovery in academic institutions. It also supports the development of research publications and journals.
How to apply: FIA latest jobs
6.International Collaboration:
HEC facilitates partnerships and collaborations between Pakistani institutions and international counterparts, encouraging knowledge exchange and fostering a global perspective in education.
7. Digital Transformation:
HEC has been at the forefront of digitizing education in Pakistan, supporting e-learning initiatives, and making educational resources more accessible through digital platforms.
Overall
The Higher Education Commission of Pakistan plays a crucial role in elevating the standards of higher education, promoting research and development, and ensuring that Pakistan's universities are internationally competitive. It strives to produce a skilled and knowledgeable workforce, contributing to the country's socio-economic growth and global competitiveness