The Pakistan Army, with its rich history and commitment to safeguarding the nation, offers a wide range of job opportunities for individuals looking to serve their country. In this blog, we will delve into the world of Pak Army jobs, covering everything from Pak Army jobs in 2017 to the latest openings in 2023.
Whether you're interested in becoming a soldier, pursuing civilian roles, or simply want to stay updated on the most recent vacancies, this guide has got you covered.
Pak Army Jobs 2017 – A Look Back
Let's start by reflecting on the job opportunities available in the Pakistan Army in 2017. That year witnessed various positions, including those for soldiers, becoming available. These opportunities allowed countless Pakistanis to step forward and contribute to the defense of their nation.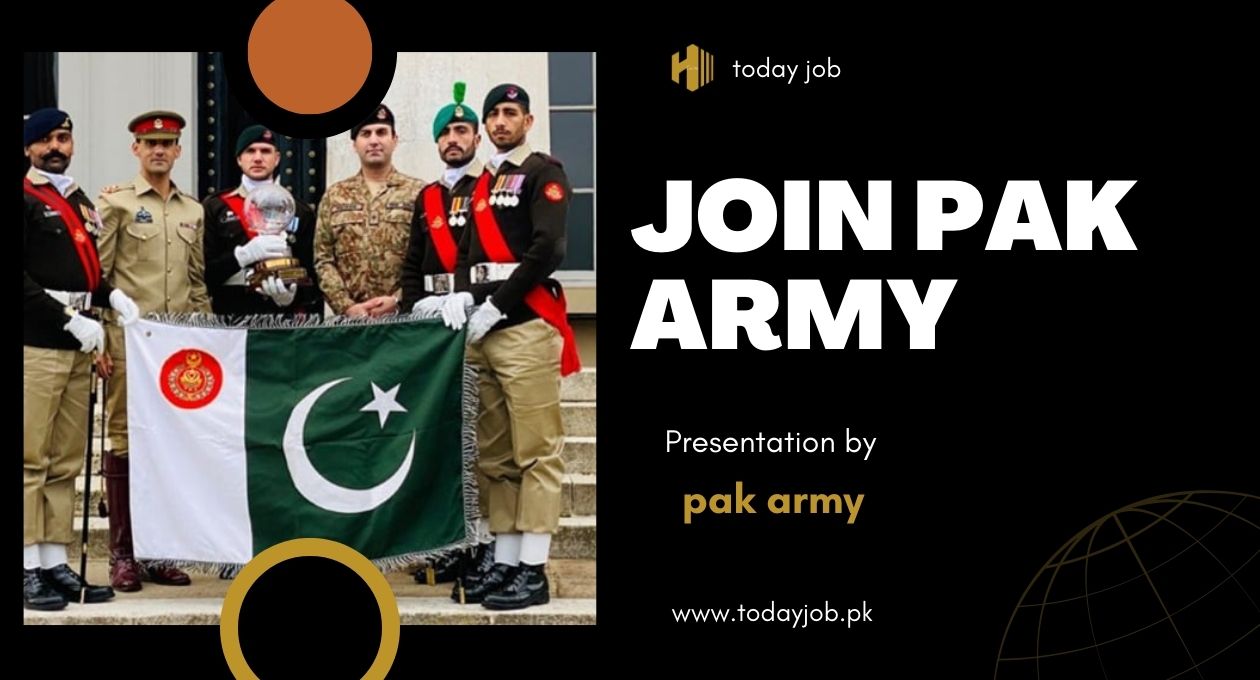 Pak Army Jobs 2017 Soldier Positions
Soldier positions within the Pakistan Army are among the most sought-after roles. In 2017, numerous openings for soldiers were advertised, providing young individuals with the chance to undergo rigorous training and serve their country with honor and dedication.
Pak Army as Captain for Males
To become a Soldier or Civilian, interested male and female applicants may submit an application online at www.joinpakarmy.gov.pk. If you are interested in applying for Join Pak Army Jobs Online Registration 2023, you must register by selecting the link at the bottom of the page. Check here for the 2023 Pakistan Army employment at the matric base.
Clink here to apply for Ppsc jobs 2023
Pak Army Captain Jobs
A.S.C (Army Service Corps)
MSc/MS in Contracting and Procurement or MBA/MS in Finance.
BSc/BS in Food Nutrition and Human Nutrition
Corps of Ordinance
BE/BSc Textile Engg
MBA Supply Chain Management
Corps of Electrical & Mechanical Engineering (EME)
Electronics Engg
Avionics Engg
Aerospace Engg
JUDGE ADVOCATE GENERAL BRANCH
LLB with min 2-year Practice
Corps of Signals & IT
Software Engineering
Computer Engineering
Computer Science
Cyber Security
System Engineering
Information Technology/Security
ISPR (Inter-Services Public Relations)
BS/MS in Films and TV Production
BS/MS in Journalism
BS/MS/Ph.D. in Media Studies
BS/MS/Ph.D. in International Relations
BS/MS/Ph.D. in Peace and Conflict Studies
BS/MS/Ph.D. in Defence and Strategic Studies
Pak Army Jobs in 2023 – What's New?
Fast forward to 2023, and the Pakistan Army continues to provide exciting career opportunities. Whether you are interested in joining as a soldier, pursuing civilian roles, or seeking other job positions, there are several options available to suit your skills and qualifications.
| | |
| --- | --- |
| Post Name | Captain |
| Age | 21-28 years |
| NME of Course | Lady Cadet Course LCC-21 |
| Gender | Female |
| Marital Status | Unmarried |
| Registration Date | 7th June, 27th June 22 |
Pak Army Civilian Jobs 2017 – Serving the Nation Off the Battlefield
The Pakistan Army isn't just about soldiers in uniform. In 2017, it offered various civilian job opportunities, catering to individuals with diverse skill sets. These roles play a crucial part in the army's functioning, supporting its missions and operations.
Clink here to apply for Wapda Jobs 2023
Pak Army Jobs 2016 Soldier – A Year Before
In 2016, prospective soldiers had their shot at enlisting in the Pakistan Army. The year prior to 2017 also provided young Pakistanis with the chance to embark on a career dedicated to defending the nation.
Army Jobs – More Than Just a Career
Army jobs aren't just about employment; they are a way of life. The Pakistan Army offers a sense of purpose, pride, and camaraderie that goes beyond a typical job. It's an opportunity to make a real difference in your country's defense.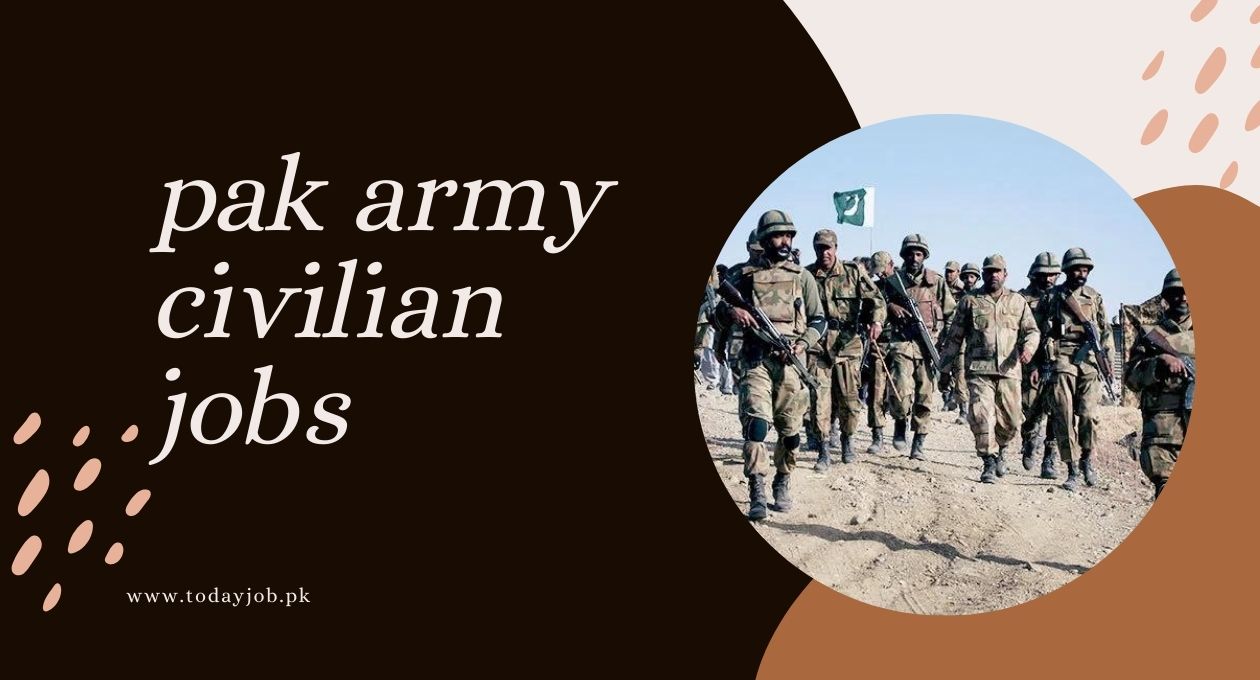 Pak Army Latest Jobs – Staying Updated
To keep up with the latest openings in the Pakistan Army, it's crucial to stay informed. Regularly check the official Pak Army website and reliable news sources to ensure you don't miss any new opportunities.
Join Pak Army – A Call to Duty
Joining the Pakistan Army is more than a job; it's a calling. It requires dedication, discipline, and a strong commitment to serving your nation. If you feel the urge to contribute to the defense and security of Pakistan, then joining the Pak Army might be the path for you.
www.joinpakarmy – Your Gateway to Information
The official Pak Army website, www.joinpakarmy.gov.pk, is your primary source for information on army jobs. Here, you can find details about available positions, application procedures, and eligibility criteria.
Pak Army Online Apply 2023 – Embracing Technology
In recent years, the Pakistan Army has embraced online application processes, making it more accessible for applicants. Keep an eye out for online application opportunities to streamline your job application process.
Join Pak Army Online Registration 2023 for Females – Breaking Barriers
The Pakistan Army has increasingly opened its doors to female candidates, offering them opportunities to serve in various capacities. If you're a female aspiring to join the army, stay tuned for online registration details in 2023.
Eligibility Criteria for Join Pak Army 2023:
Eligibility Criteria for Pak army jobs are given below.
Qualification:16 years of qualification is required for this career oppturtunity.
Experience:3 years of minimum experience is required.
Age limit:25 to 30 years of age limit.
How to Apply for the Pak Army?
To Apply online for pak army visit the official job form link given below. open this link and fill out all of your information and submit it. after reviewing your information they will be called you for an interview.
Pak Army Latest Jobs – Conclusion
In conclusion, the Pakistan Army offers a wide range of career opportunities, from soldier positions to civilian roles. Whether you're interested in jobs from 2016 or the latest openings in 2023, joining the Pak Army is a noble endeavor that allows you to serve your country with pride and dedication.
Keep an eye on official sources like www.joinpakarmy.gov.pk for the most up-to-date information on available positions and application procedures. Joining the Pakistan Army isn't just a job; it's a commitment to defending and safeguarding your nation.